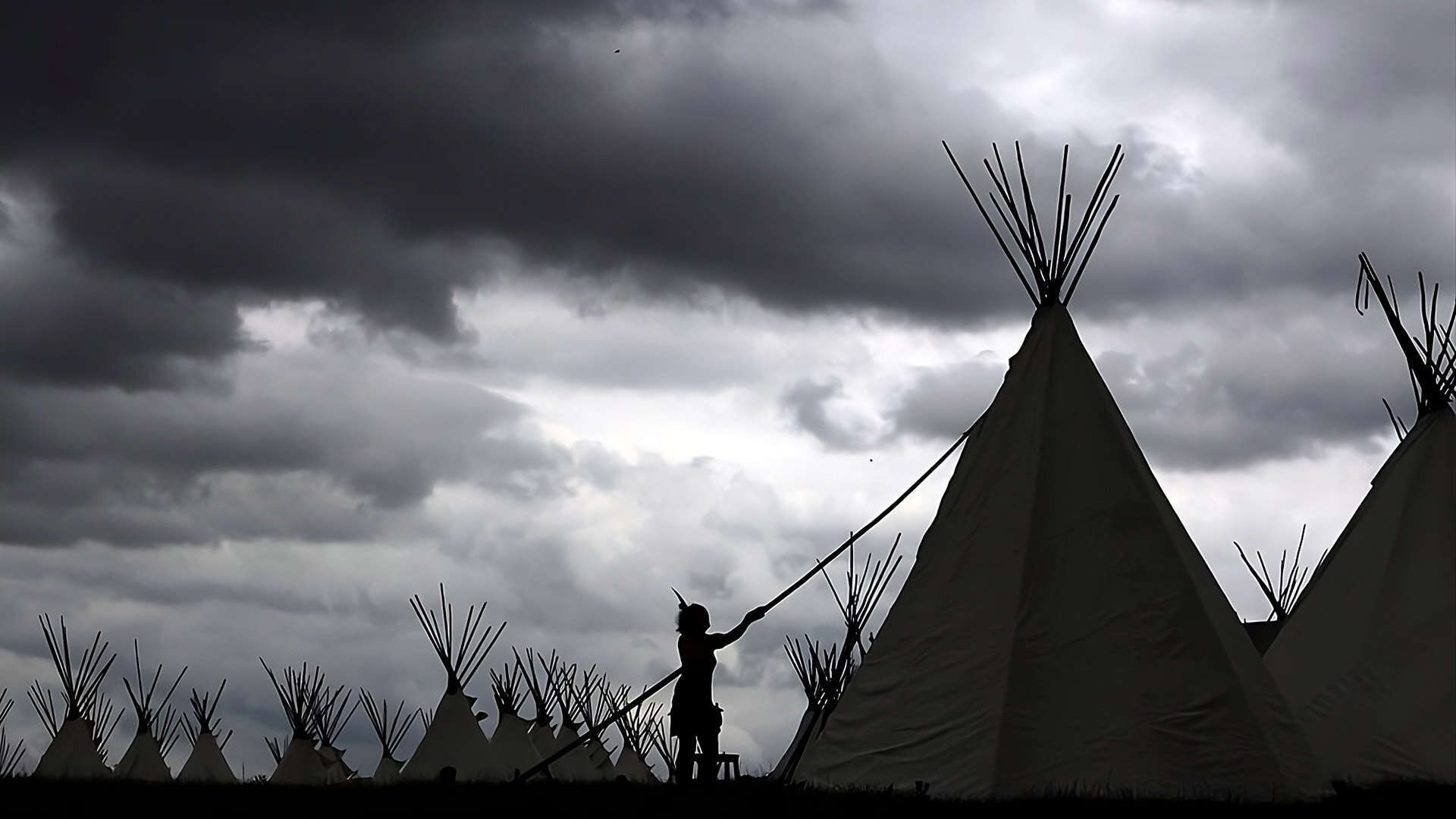 In any ordinary year, the festival season would already be in full swing. Glastonbury would have kicked it off in style, and the British public would be embracing a summer of arts, music and entertainment. Whether you haven't been to a festival in years or you still remember the scorching sun of Glastonbury 2019, these events have defined the seasons and have shaped many of our lives.
The lack of UK government-backed insurance during the pandemic has hit our festival industry hard, creating a large disparity between the UK and the European festival industries.
Hearthworks, the creators of the Glastonbury Festival Tipi Field, are diversifying to stay afloat.
From making Tipis and Yurts for private use, to the rise of the staycation, they are supplying beautiful handmade Tipis and Yurts to individuals and companies around the country.
Remember trying to get some sleep in a dodgy nylon tent? Trekking miles across a squelchy field to watch your favourite band? Getting drunk on warm cider and waking up sunburnt with cold, wet feet? Our festivals are institutions that we grew up with – that helped us to believe a better world was possible, widened our horizons with the weird and wonderful. Now they are very much in danger as all but the biggest corporate juggernauts are facing uncertainty and possible financial ruin.
With the lack of government-backed cancellation insurance, the pandemic has hit the events industry harder than most. A small amount of selective financial aid has been received, and cries for help from festival organisers have fallen on deaf ears. This ambivalence to the survival of a whole industry has meant that most events cannot take the risk of putting in months and months of hard work and financial outlay, with the possibility of last-minute cancellation being a very real threat.
2021 is the second year that most of our festivals have not been able to go ahead – no income for two years would have any business on their knees. But it is not just about the events themselves – festivals are built by many smaller businesses, from staging companies to toilet providers, artists, musicians and tentmakers. Marquee hirers, food outlets, bands and others have all felt the crippling lack of summer jobs, many of which sustain these businesses for the whole year.
The idyllic village of Pilton is like any other small community in the English countryside for most of the year, with one exception. On the weekend after the summer solstice, the most famous music festival in the world takes place there. The usually peaceful green valley where cattle graze and sheep wander becomes the temporary home of circus performers, activists, poets, artists, set builders, travellers, musicians, healers, craftspeople and over a hundred thousand public ready to be amazed. Long before the rock stars arrive, the village itself and the surrounding area are hubs of activity. The local businesses that make Glastonbury Festival possible are hard at work, often weeks or months before, creating the infrastructure the spectacle is built upon.
One such company is Hearthworks, the award-winning Tipi and Yurt makers who create the famous Glastonbury Tipi field. Their small country workshop in the heart of Pilton is a hive of activity all year round. They employ canvas sewers, woodworkers, builders and office staff – a small but thriving community of artisans in a place where jobs are not easy to come by. They are one of many businesses hit hard by the pandemic. In such a niche market, Hearthworks, who supply not only Glastonbury with structures, but many of the UK's favourite independent festivals, have had to reshape their business model to stay afloat.
Thankfully, Hearthworks are managing to adapt to the changing times. Lockdown has seen a boom in people investing in their home spaces. All through the winter, the team has been busy making Yurts and Tipis. From manufacturing the wooden Yurt frames from kiln-dried Ash to the bespoke, hand-sewn canvas covers and stripped and shaped Tipi poles, everything is done on site at the workshop. They've made, delivered and built structures for Liam Gallagher and Roger Waters, for schools and retreats centres, for fashion shoots and charitable organisations. As a small business with limited manufacturing capacity, making Tipis and Yurts alone has not been enough to sustain all the staff and overheads of the hire business long term.
Another way Hearthworks has been able to adapt is through the increased popularity of the staycation due to the inability of most to go on holidays abroad. With many traditional B&B's and holiday parks booked up months in advance, the boutique camping and glamping market has been buoyant. New campsites are popping up all over the place, and Hearthworks has partnered up with a number of them to create unique holidays in Covid-safe environments.
Tara Weightman, who founded Hearthworks in 1999, speaks about what it has been like keeping the company afloat through the pandemic.
"Lockdown has been about us surviving as a business. We've had to be agile with the shifting sands of government policy. There have been times when we've been on very shaky ground.
The focus of our business has always been about connection, people connecting in these beautiful outdoor spaces around campfires and under canvas.
While most people would have had their first Tipi experience at a festival, things are changing now. We've had to diversify into more intimate camping experiences. While we miss the big festivals, we think it's great that people have these new opportunities to experience a magical stay in a Tipi or Yurt – you get that festival feel without having to go to a big event.
We've been lucky enough to partner up with several different sites. Some, like Be Wilder Camps here in Somerset, and Wild Canvas in Bedfordshire have fantastic activities programmes, with bushcraft and kids clubs. Other glampsites, like Seaview Tipis, are near beautiful beaches. Many of these sites are designed for groups of friends and families to come together again after the insolation of Lockdown. Others, like the canalside Forge Farm in Oxfordshire, are focused on a more romantic experience. If you are interested in the great outdoors, then there is a Tipi or Yurt holiday to suit you."
Hearthworks is one of the lucky businesses that have found a way to diversify by not just relying on supplying large summer festivals – but it hasn't been the same for everyone. Getting back what we have lost will take some years, and the festival industry needs help now! Let us hope that a government U-turn on backing the outdoor event industry is just around the corner, otherwise, our favourite festivals and many of the businesses that supply them may not make it to 2022.