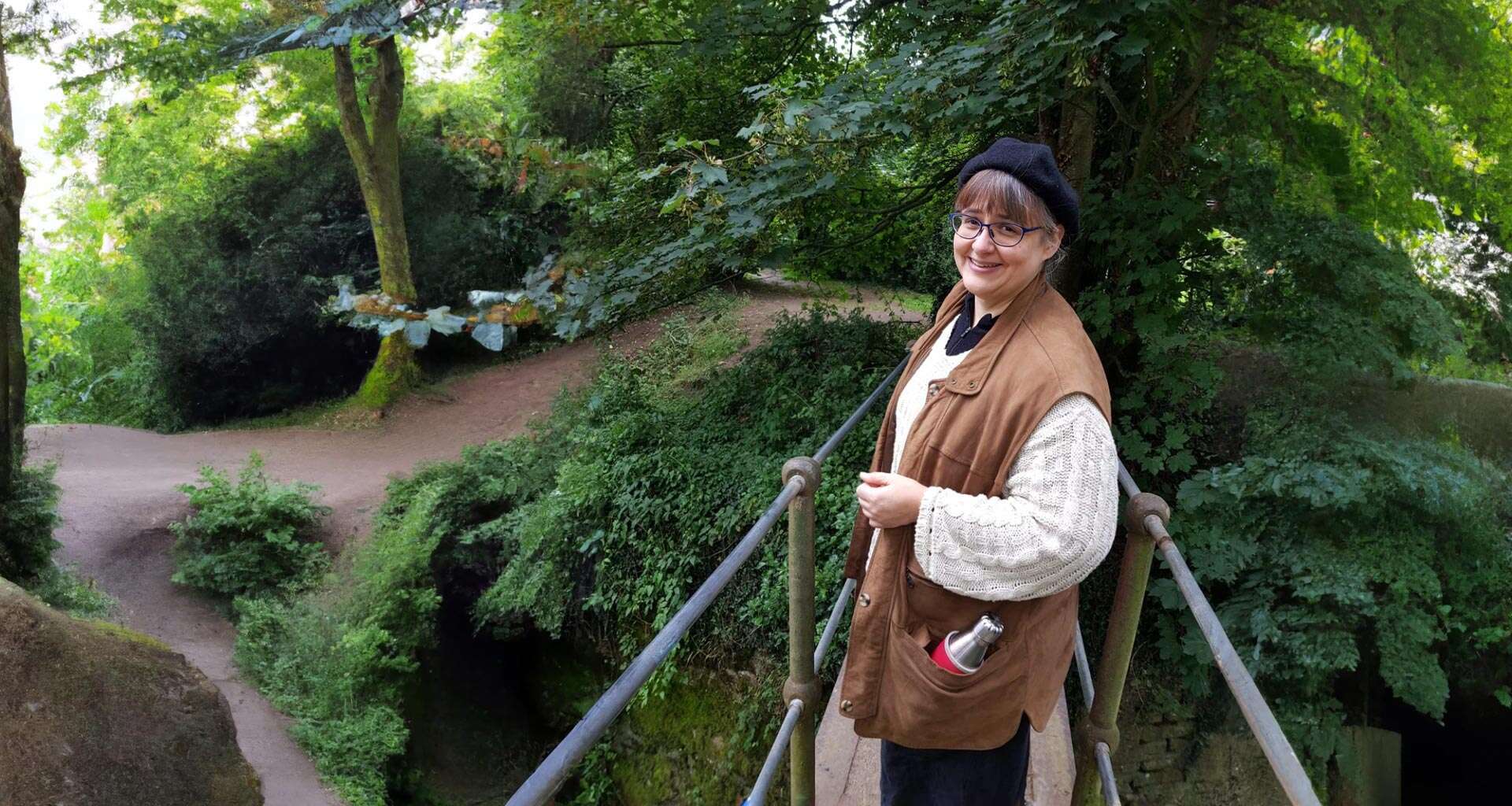 Nichole, Hearthworks' office manager, has been working with the company for over fifteen years. Originally from Canada, she moved to England nearly 30 years ago and married her late husband Mick, who also worked with Hearthworks making the elegant wooden frames for Hearthworks Yurts. After a childhood of family outings in conventional tents, Nichole was sceptical about the joys of camping, but her mind was changed by Mick's joyous enthusiasm for these beautiful structures.
Her knowledge about the company and the structures is extensive, so I had a chat with her the other day about all things canvas and Hearthworks' new co-adventure, Be Wilder Camps.
Q) Why do you think Tipis and Yurts are so special?
Yurts and Tipis are structures that humans have lived in for thousands of years: there's even petroglyphs carved into stone around the world, evidence of humanity's long history with these structures. As modern humans, we can benefit from staying in these timeless dwellings that bring us closer to the natural world. This is why Hearthworks is so delighted to be offering this experience at Be Wilder Camps.
Both Tipis and Yurts are circular living spaces, and there's something special about living in the round. Movement flows freely from one thing to the next, without the compartmentalization of activity that corners and edges encourage. A sense of spaciousness prevails.
Tipi living is particularly close to the ground due to their conical nature and cooking over an open fire. The general tasks of life are all performed in close connection to the earth beneath our feet and in awareness of being part of something elemental.
Yurts are my favourite, though, because they have the feel of a small, snug cabin or a round, fairytale cottage in the woods. There is something deeply magical about seeing the stars and watching the moon track the night sky through the crown wheel window.
Q) Hearthworks have been introducing Tipi and Yurt dwelling to festival-goers for decades now. Why the shift to campsites?
Hearthworks has always been about sharing the unique experience of Tipi and Yurt living as widely as possible. We make them for people to buy, of course, but for most people the experience comes from being in a Tipi or Yurt at an event.
For example, Hearthworks creates the Tipi Fields at Glastonbury Festival. When Michael Eavis first invited us to work with him to bring large scale Tipi Accommodation onsite at Glastonbury Festival, it kind of kickstarted the whole festival accommodation thing. Our Tipis and Yurts are still handmade near the festival site in Pilton by a team of skilled local craftspeople, and we now bring our Tipis and Yurts to many festivals around the country. Over the years, festival accommodation actually grew to be the main activity of the business.
This has changed. Many festivals have been forced to cancel for another year and holidays abroad remain difficult, so the focus has shifted to staycations. Camping holidays, with their natural bounty of fresh air, generous space and outdoor activities, are also considered low risk for Covid. We figured it's the perfect time for a new way of bringing Hearthworks' Tipis and Yurts to a wider audience, by teaming up with a variety of campsites.
Be Wilder Camps, located nearby in the Somerset landscape we love so much, are especially close to our hearts. Like Hearthworks, Be Wilder is all about connecting us with our ancient roots and a way of living that is timeless. We love that Be Wilder isn't just about camping but also has an inspiring activity programme to bring everyone in the family closer to nature.
Q) Why do you think it is so important that we reconnect with the natural world?
We are essentially the same people that we always have been, it just gets lost in our modern way of living – busy lives, far removed from the natural world, that leave us feeling isolated and in low spirits. The habit of social media "doom-scrolling" is particularly relentless and disconnecting: hours can pass so quickly with the illusion of being connected and yet we actually do and engage with nothing real! But living in nature so easily grounds us back into simplicity, helping us rediscover what we already have but have missed connection with – family, community and living in harmony with the natural flow.