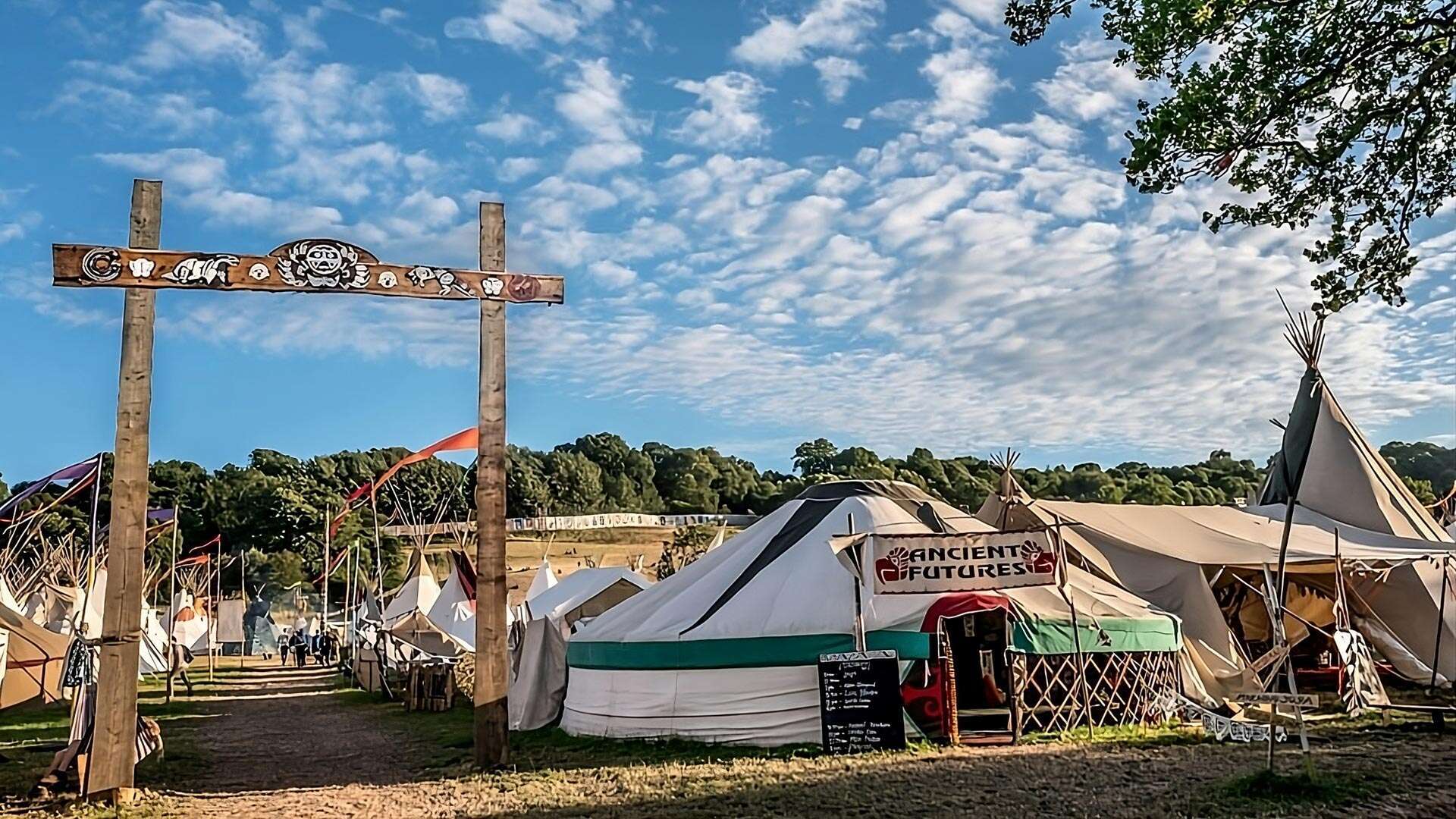 Over ten years ago we were inspired to create the Ancient Futures venue as part of the Tipi Field at Glastonbury Festival. The Tipi Field is one of the legendary Green Fields at Glastonbury, and the Tipis remind us of the relevance of an ancient tribal culture, and traditional peoples that were able to live more harmoniously on the earth. The Tipis offer a symbolic invitation for all of us to step into the circle and reclaim our natural connection with the planet and each other.
The name Ancient Futures was taken from a book by Helena Norberg-Hodge. The book provides not only an intimate look at Ladakh's traditional culture, but also an unflinching description of the psychological, social, and environmental costs of modernisation. Profound insights into what the modern world can learn from traditional cultures make the Ancient Futures book an inspiration for all who seek a better world.
The venue is designed to host a programme of inspirational talks, workshops, films and performances, celebrating traditions from around the globe. We want people to listen in wonder to tribal tales of creation; to rediscover through song their native hearts; to walk the ancient pathways in this modern world; to dance into the night with vibrant roots, folk and world music; to celebrate our global cultural heritage.
Previous highlights have included workshops in classical Indian dance, Arabic Belly dance, West African singing, Shamanic drum journeys, Storytelling from around the globe. Speakers such as Mac Macartney and Daniel Pinchbeck. Bands have included Baka Beyond, The Lani Singers, Rory Macleod and local favourites such as Avalon Roots, The Egg and Ravi Kora.
For the venue we use a giant 10m Yurt with a small solar powered Stage, joined with an awning to a giant Tipi space. To the side of the Tipi there is a Cafe, offering refreshments and delicious world snacks.
Ancient Futures has been a very popular hub for the Tipi Field, and although limited by only having a small budget, it feel like it is growing over the years to fulfill its rich potential.