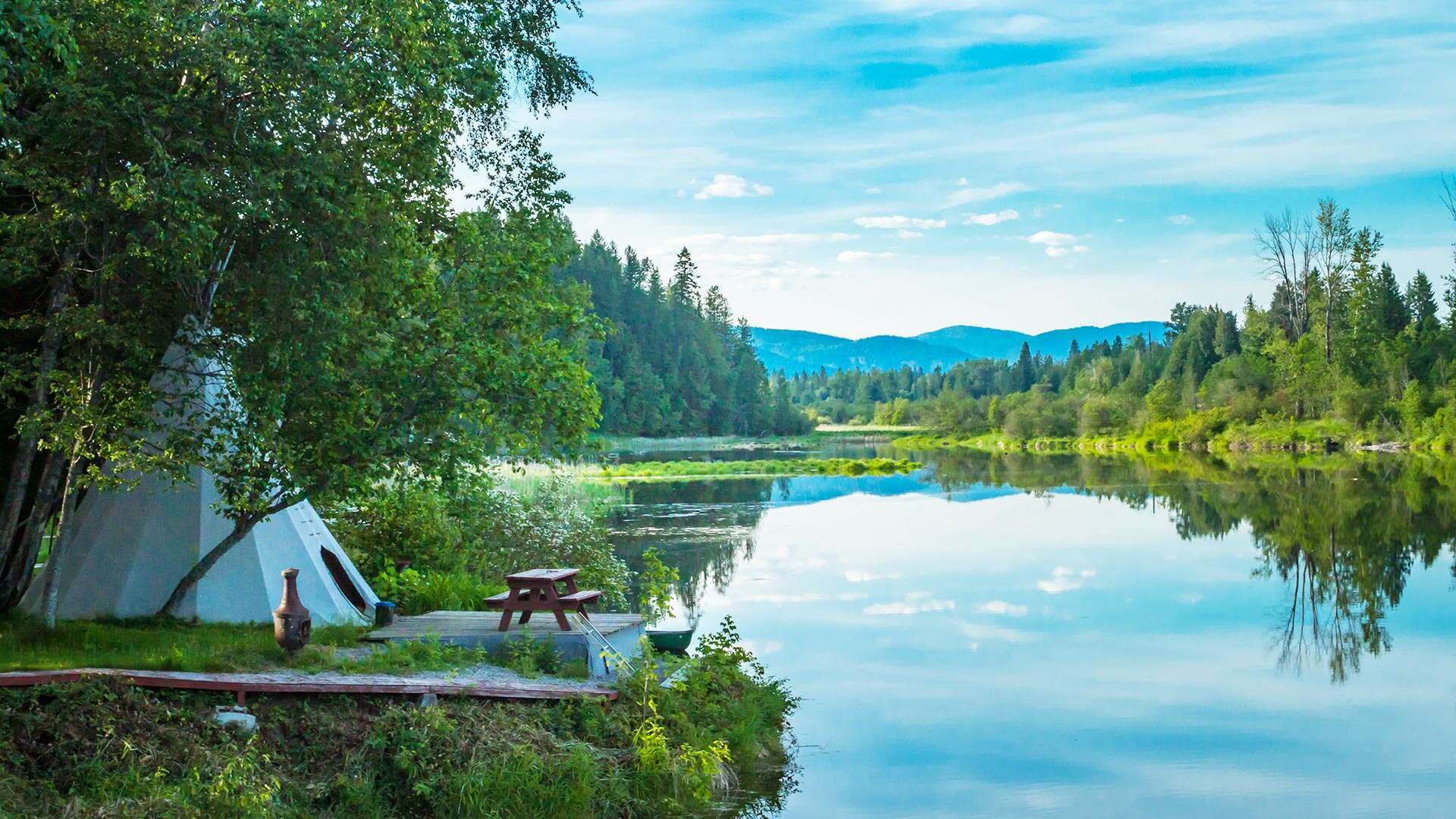 Hearthworks can offer advice and help in setting up and developing a Glamping or Campsite project, drawing on over 15 years of experience in the industry. We also providing ongoing support and maintenance to our clients in our aftercare programme.
Glamping with Hearthworks
Working with Hearthworks will give your Glampsite a great chance to enter the market successfully, and to stay up-to-date with developments within what is fast becoming the key growth area in the outdoor leisure and accommodation sector.
Farm Diversification
Previously, farm diversification into hospitality may have been to offer bed and breakfast. Self-contained holiday accommodation within an unused space is also an option, but for many the early building costs are too much. More recently the low cost and high income benefits of starting a Glamping business are increasingly popular.
Some examples have shown that some Glamping business models can achieve a profit and pay for their set up investment costs within the first two years, although its good to be prepared to make it work long term as quick rewards are not always guaranteed. There are obviously numerous considerations for a Glampsite project. Crucial issues to consider before converting a site include groundwork and possible permissions needed, and operational and site maintenance.
Can you be in Service?
With starting a Glampsite, you are in theory moving into the hospitality industry. This is a service focused industry so before the business plan is developed, some soul searching is needed to ensure you are inspired to be involved in a service industry that is committed to providing excellent customer service. You need personality, determination, a love of both nature and people to run a successful Glampsite. So make sure you feel inspired about what you want to do, how you want to do it and the vision you want to create.
Draw up a business strategy
Consider the budget you are willing to spend for the Glampsite, factor in the planning process, any relevant permissions that you may need, the provision of private facilities, the reception and communal areas, and also the time you need to install the accommodations units and the features of your Glampsite. Be unique in your approach and infuse this into the whole Glampsite project from the beginning to the finishing touches.
When working on your business plan, bear in mind the type of guests that you want to target, and their potential accommodation requirements. Consider appealing to couples, families, business groups, schools or activity tours, and the sizes of the groups involved. As well as practical considerations, such as toilets, showers and kitchen facilities, there may be a need for catering services, opportunities for retail and organised excursions to experience the highlights of the local area. Importantly consider the position you will be siting your accommodation, the optimum number of accommodation units you want to provide, and whether you want to offer Glamping all year round or just in the summer season.
Rules and Red Tape
Contact your local authority to ask about any planning permissions you might need in order to start operating. Local council permissions are required for campsites, but combining your Glampsite with Caravanning Club membership or Bed and Breakfast permission may be possible avenues. The type of designated land that is used for the site also makes a difference, whether it is agricultural or garden land can be a crucial factor. Also bear in mind the 28 day camping rule on Agricultural land in the UK which applies to tented structures, as this can be used to justify occupancy for a month a year. Tipis and Yurts themselves do not require planning permission as they are tents, not permanent structures. However inhabiting them full time will require some kind of permission. There are various resources concerning the legal side of starting a Glampsite available online.
Know your market
As with any business, it's important to study your market, your competitors and the area in which you wish to succeed. Learn from the competition and recognise that as you can't be an expert at everything you might need help with some aspects of the business whether it is physical groundwork or social media use.
The Wow factor
Where Glamping is concerned, adding a 'wow' factor is the key. People will remember you for it and if you offer a great service they will keep coming back and bring others with them. Especially with web based services such as Trip Advisor you can give your business instant and free publicity that will keep you ahead of the competition. Offer customers a great service, and get regular feedback to check if the service is good enough to keep them coming back. Meet their needs and desires, wherever you can. This could be the need for a peaceful, harmonious environment, or such things as provisions for children's activities. Bear in mind the appeal of sustainable, eco-friendly, luxury off grid living and the positive contribution this experience offers.
Meeting expectations
Offer guests what they are longing to find, luxury living solutions in the great outdoors. Pampering is also important for a Glamping business. Your spacious Yurts and Tipis with attractive interiors should be truly luxury accommodation, that offer people an experiential treat that is a break from the norm.
Promotion is vital
Let people hear about your Glampsite and bear in mind your target group and make sure your image and branding will strongly attract customers. The visual first impression of the business is vital. Your business name, logo, website, the images you present. If this causes people to relax and feel comfortable about spending money with you, the first step of attracting people to stay with you is taken care of. Keep on top of how the business is performing and if its not working, change it.
Dedication and inspiration
Create something that you are inspired by and gives you the motivation to offer an outstanding experience for people. Build relationships with your customers, your suppliers and other like-minded businesses. Reach out on social media and keep building those connections. Doing this allows the customer base of guests to grow over the years. As with any business, the key is perseverance. Allow yourself to be inspired by creating consistently beautiful environments for people to have amazing experiences in.
Step out of the box
A Glamping holiday is meant to be a thoroughly relaxing and unique experience, and one that can nourish and revitalise us from the 'boxed in' reality of everyday living. There are so many ways to infuse your business with positivity and confidence, and doing this will sustain both the vision for the Glampsite and your own fulfilment from managing it.