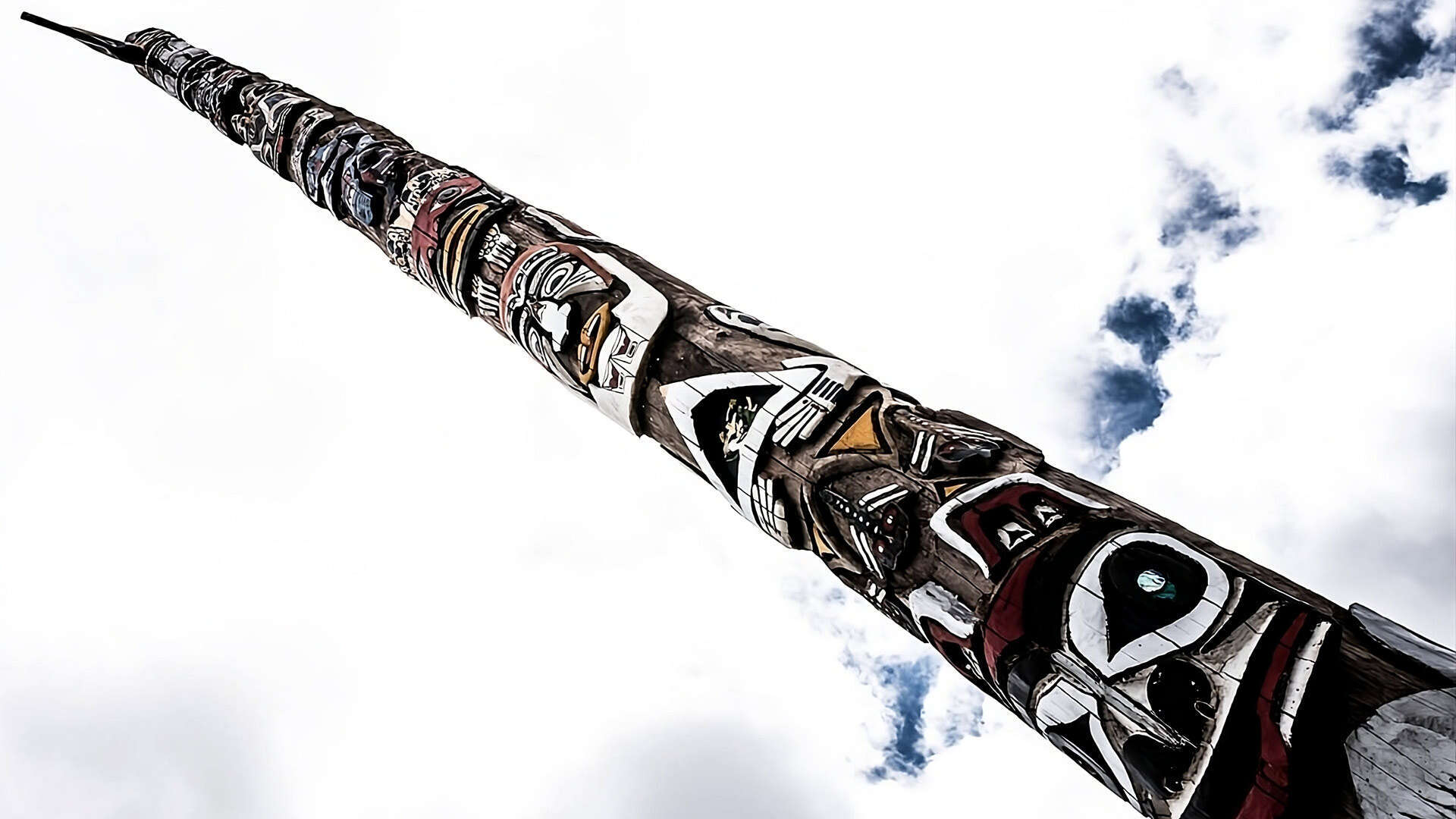 Dr Gareth Phillips had been a regular at the festival so some years, and I knew him to be an enthusiastic wood carver. When he approached me and suggested carving a new Totem Pole for the Tipi Field, I was immediately very keen. The old Oak Totem had been on its last legs for years and although the heart wood was still good, every year we had to chisel off the dead wood and give the old pole a good lick of paint. At the time of agreeing to the project, I had no idea that Gareth had trained under Bill Reid, a Haida artist of great renown.
We sourced a 30 ft long Red Cedar tree from Rupert at Land Logic – our local wood yard where we also get most of the wood for our Yurt manufacturing.
Gareth then proposed a series of designs. The first design was the Bear, symbolic of the ability to produce your own food from foraging, of strength and humility and the the support of community. It is also thought that bears transform into humans and marry into our species to give us various desirable qualities.
The second design was a masked shaman – symbolic for Glastonbury. The next designs were animal based, a frog reflecting the role of water at the festival site, and a raven. Then a figure was carved above the frog which was a Haida interpretation of Michael Eavis.
Firstly the tree was debarked to give it chance to dry for a couple of months. Then it was worked on with an adze to get it into a basic shape for carving. Some of the designs were used to test the wood texture and help to finalise the tool selection.
In the months leading up to the Festival, work began in earnest and Gareth and his team spent some long weekends working on the pole. The finishing touches to the carving and the initial painting was done in the couple of weeks before the festival.